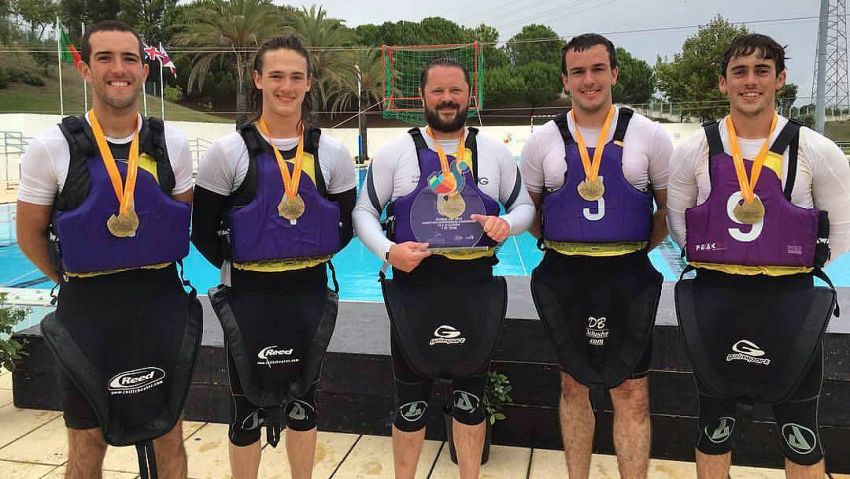 Last weekend, Pennine CRC continued an established tradition of British success at the Setúbal Cup with a win documented and celebrated (with footage of games and interviews) by FPCanoagem TV…
Additional coverage of Pennine in action:
Pennine Canoe and Rowing Club has had an active Canoe Polo scene for more than 20 years. Youngsters and senior players alike train on the River Calder in Mirfield and at in Pool Sessions at Dewsbury Sports Centre, with teams competing at all levels of both the national and regional league structures.
Pennine's A team competes in the highly competitive National league 1 and contains players who are either current or former members of the Great Britain National teams. Pennine members have competed at European and World Championships.
To claim the 2016 Setúbal Cup, the team contested games over two days with top teams from Portugal, The Netherlands and Spain. The win continues a tradition of British success in the event, with Meridian Canoe Club having won in 2000 and 2004.
Interested in Canoe Polo? Get in touch!
https://www.britishcanoeing.org.uk/regions/yorkshire/news/pennine-win-set%C3%BAbal-cup-international-canoe-polo-tournament/