Pennine's club venue and home waters at Battyeford (Mirfield) are accessed by everyone from local families to occasional visitors from further afield – and the Club makes a big effort to increase the odds on visitors having positive experiences.
What ultimately matters most is the behaviour and decision making of everyone who visits. If everyone uses a bit of common-sense and is reasonable with one another in how they look to #ShareTheSpace then all should generally be well.
---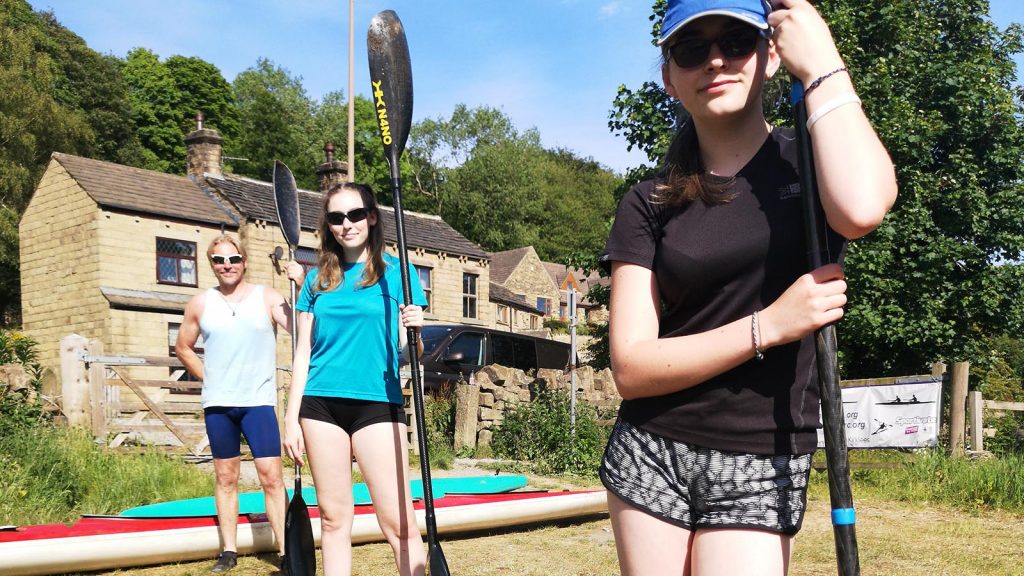 Pennine Members are encouraged to help through the example they set on and around the site!
---
Managing the site
There's only so much Pennine can do on and around the site. Many key things we'd love to change are beyond our control. These range from the parking situation, the busy main road and access to the field through to the environment shaped by the river.
On this site you'll find lots of examples of how the Club takes steps to increase the odds on things going well – from the thorough description of our site (including of the parking & access) through our guides to our home waters to our write up of Battyeford Weir.
---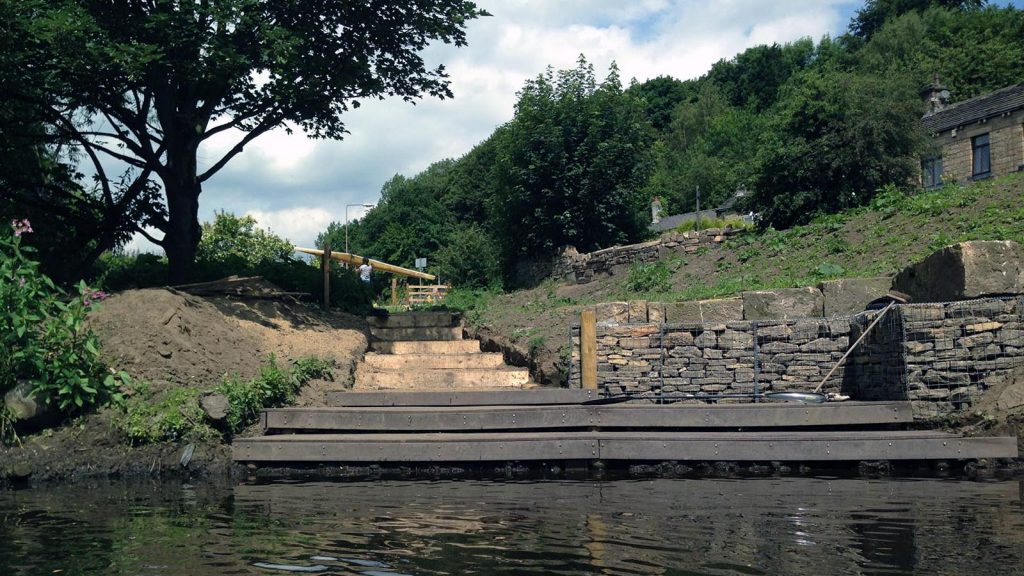 ---
Club Land & Areas Under Development
Some areas of our site have already been developed by the Club. These include the jetty, garden & picnic area. The Club inspects & maintains these and works hard to ensure that "what you see is what you get": to avoid hidden surprises.
At any time, you may find an area is "under development" – but that will always be clear enough (e.g. as in the photo). The Club does not aim to eliminate risk in such areas but will ensure the risks are self-evident!
---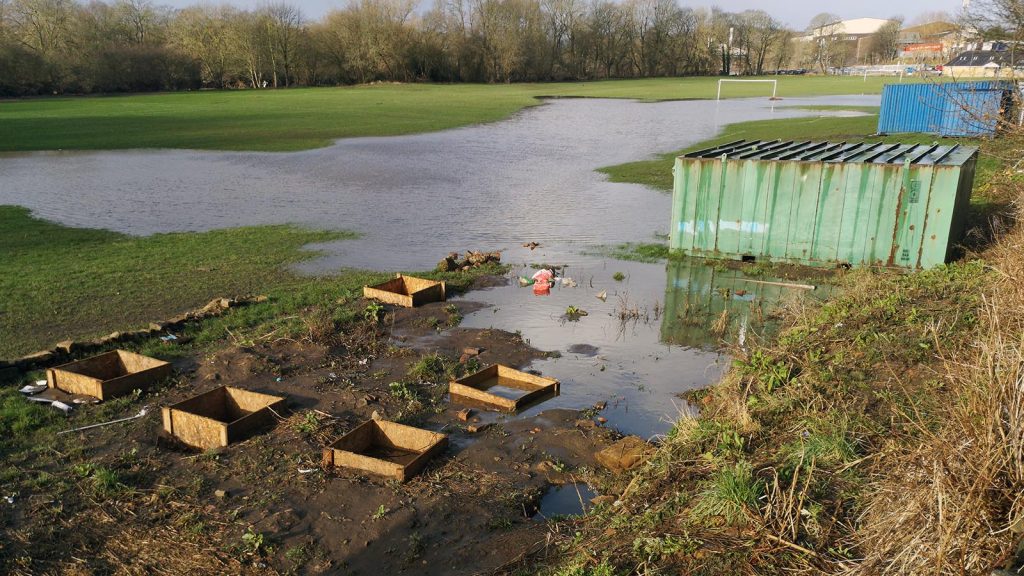 Pennine trusts Parents / Guardians to make their own decisions about any level of advice, instruction or direct supervision which might be needed to ensure the safety of a child or young person.
---
Kit, Equipment & Shipping Containers
Pennine's containers are intended for everyday use. Racking is provided. Members are expected to make responsible use of it and to minimise hazard levels within the containers as far as is reasonably practicable but those opening containers up should still conduct a visual inspection before allowing access.
Once containers are unlocked, members are expected to look out for one another. We're always keen to see young people given the opportunity to take responsibility for sorting their own kit and equipment but in some cases, advice, instruction or direct supervision may be needed!
---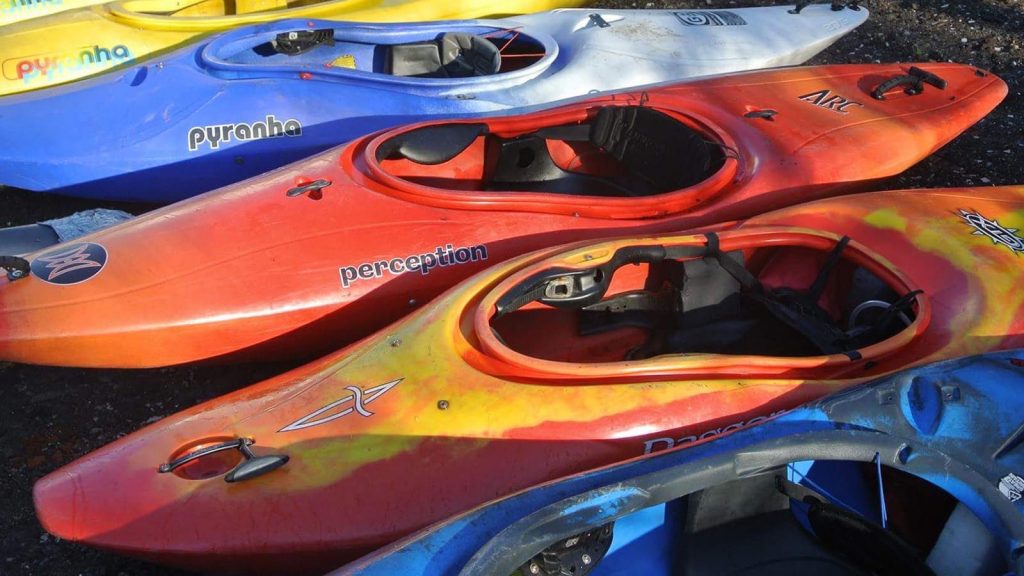 All members are expected to notice (and respond) where support would be appreciated – and especially in handling boats & equipment!
---
Contaminated water, Weil's Disease, Covid-19, etc…
We've yet to meet anyone who seriously recommends drinking the River Calder… but Members and visitors alike are encouraged to recognise that even hanging around on riverbanks and handling kit increases the likelihood of everything from an upset stomach to Weil's Disease.
The spread of Covid-19 in 2020 has focused lots of minds on other infection risks… but the key piece of advice is good advice for ANY serious infectious disease: PLEASE don't attend if you have reason to think you're likely to infect others with something nasty – and let us know if you've been down and then go down with anything serious.
---
If you're unfamiliar with the Weil's disease, we recommend checking out British Caving's guidance… but the same things apply as we'd expect for anything else!
---
What does that leave?
If we look hard enough we can find any number of possible hazards, from animal bites and toxocariasis to a lightning strike or an engine-fire… and from uncontrolled traffic hazards to confrontations with others who happen to be on site.
We're forever reviewing what we share here, and how we share it – please get in touch if you've got feedback we might find valuable!
.